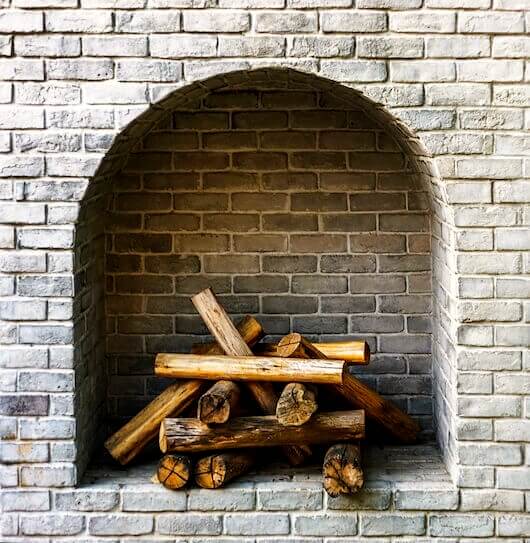 Award winning chimney cleaning and repairs
Over 100 reviews with 4.9 rating. Serving VA, WV, MD and DC
WE HAVE A 4.9 RATING ACROSS THE INTERNET
CSIA Certification is the gold-seal mark of a professionally certified chimney clean and repair business.
Certification is important so you know we are an established, professional chimney sweep company. We want to develop a long-tern partnership with our customers.
AREAS SERVICED
We service the Washington, DC metro area including Northern Virginia, most of Maryland, and West Virginia.
Levels Of Inspection
Level I Inspection
Our certified technicians in a level I inspection inspect your chimney for impediments and the build up of creosote or other flammable deposits that could make your fireplace or wood burning stove dangerous to operate. Annual inspections keep you safe.
Level II Inspection
A level II inspection is necessary should a home owner or business change the type of fuel used for heat. The level II inspection examines more than just the chimney to certify the safety of the new fuel source. This includes examining related areas such as an attic or a basement to certify the flu and chimney are safe to operate. This is usually done during a sale or if a hazard is suspected. If necessary a video cam can be used to examine the chimney and adjacent areas more thoroughly.
About
At DMV Chimney & Masonry Repair, LLC we take great pride in our experience, expertise, quality and customer service that we provide to meet our customer's needs. It is our mission to provide excellent workmanship and complete customer satisfaction, from the start to the completion of a project. In order to understand the needs and expectations of our customers, we take great care to work and communicate with every customer in a professional manner. Our reputation is based on service, safety, and quality, regardless of how large or small the job. We take pride in giving back to various charities and helping those in need.
DMV Chimney offers chimney sweep, inspections, and more at the level I and level II repairs and inspections.
Call us today for a quote! You will be pleasantly surprised at our pricing.
Super Service Rated By Angie's List
Super Service Award winners must meet strict eligibility requirements, which include maintaining an "A" rating in overall grade, recent grade and review period grade.
Areas We Service
We service the metropolitan Washington, DC area, especially Northern Virginia and the surrounding areas of Loudoun County, and Fairfax County, VA. We also serve most of the Maryland metropolitan area and the Eastern Panhandle of West Virginia.
DMV CHIMNEY AT WORK
Why Clean Your Chimney?
The Number One Cause of Chimney Fires
The only fire risk more likely to cause a fire in your home is cooking. According to the National Fire Protection Association, nearly two thirds of fireplace fires start in the chimney. One of the ways you can make your home the safest is to get an annual chimney inspection and cleaning.
Creosote Build Up If Left Unattended Can Cause a Chimney Fire
Creosote can completely block your chimney, which if left unchecked can not only buildup smoke inside your home, but can lead to a chimney fire. Did you know the creosote itself can actually catch fire? Make sure your chimney is safe before burning wood. The soot buildup can be brushed away but many times it needs more than a brushing to truly make it safe. An acid wash followed by a neutralizer will make your chimney safe from fires.
Never Burn Anything But Seasoned Wood in Your Fireplace or Wood Stove.
Using your fireplace or wood stove to clean up christmas wrapping paper or any other unwanted trash can not only hurt your chimney, it can release toxic gases into your home that you should not breathe. Protect your family from chimney fires by burning only the fuel recommended for your wood stove, pellet stove, or any other heat burning furnace.
We Inspect Your Chimney For Structural Soundness and Integrity
Be sure your chimney is structurally safe, especially if you've had a recent wood stove insert installation. If you see a glaze in your chimney, that is a sign that you are having creosote build up. If you don't know for sure that your chimney is in good condition, get it inspected. The cost of inspection is surprisingly inexpensive. And during the inspection you may find yourself getting a chimney sweep. The protection for you and your family is worth the cost.
Other Services
We Also Handle Total Demos and Chimney Rebuilds